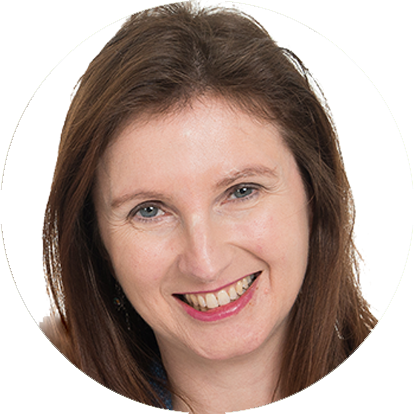 Fiona Mullany
BA Hons, FD (Open) Counselling, MBACP
I am a registered member of the British Association of Counsellors and Psychotherapists and I have been working in personal development training, coaching and counselling for over 20 years.
As well as running my own private practice in Lytham St Annes, I work for a charitable organisation based in Blackpool and the Fylde.
"From our first meeting I felt comfortable and safe in the knowledge I could 'let it out' without being judged or pressurised in any way – and always came away feeling more positive and stronger. Thank you!"

"It has helped bring closure and focus to my issues and let me have freedom in so many aspects of my life."

"I would certainly recommend the service to my friends. I have felt valued and listened to."

"Fiona has been extremely helpful to me. When I initially started to see her I was very anxious and depressed and within eleven sessions I am now not feeling anxious or depressed whatsoever."

"I have to admit to being a little sceptical about counselling at first, how wrong I was… Fiona was so attentive and understanding and made me feel comfortable from the start through various issues. Wouldn't hesitate to see Fiona again should the need arise."

"I am in a very different place after this therapy."

"Without detailing the reasons for my counselling I would like to comment on how very helpful, kind, reassuring and knowledgeable I found Fiona to be. Her endless patience and understanding and guidance has helped me enormously. Our meetings were always held in total privacy in extremely comfortable surroundings."

"Massively useful, has helped me a lot moving forward to university."

"I found it very good and I do feel much better."

"Thank you! You have helped me overcome a difficult time in my life."

"I would recommend the service to anybody who felt they needed this kind of support. It helped me regain my confidence and self-belief."

"Six weeks ago I never thought I would be able to deal with 30 year old issues so well and easily. Thank you, you have made a massive difference."

"First class - thoroughly professional whilst friendly, supportive, and encouraging."

"I've managed to tidy up my mixed up thoughts and address my fears with the objective and unswerving support of you Fiona - and I'm surprised at how quickly I began to feel better and more in control again. Thank you!"

"The things I discovered about myself have been really helpful in enabling me to change what I do. It has given me choices I didn't know I had."

"Although I came to you for bereavement counselling which has been invaluable to me in facing the gap and the guilt I carried, I'm also grateful of your coaching skills once I'd worked things through which has enabled me to focus on my future and do something positive for me. Many thanks."

"I found her very welcoming. She was non- judgemental, and it was a warm and natural atmosphere."
Qualifications
FD (Open) Counselling
Advanced Diploma in Cognitive Behavioural Therapeutic Skills and Theory (CPCAB 2014)
Diploma in Therapeutic Counselling (CPCAB 2013)
Certificate in Couples and Relationship Counselling
INLPTA Qualified NLP Trainer (2004)
INLPTA Master Practitioner (2003)
Talking Achievement Coach (West Midlands Secondary Schools Programme 2002-3)
UK College of Life Coaching Accredited Life Coach (2002)
Chartered Institute of Personnel and Development Training Certificate (2001)
Diploma in Coaching for Business Performance (Newcastle College 2001)
Training
Solution Focused Therapy Masterclass
Understanding Autism
Hoarding
Working with Miniatures
Working with Developmental Play
Treating Intrusive Thoughts and the Inner Critical Voice
Asist Suicide Awareness and Prevention
Dementia Awareness
Internal Family Systems
An Introduction to Mindfulness
Anorexia – A Person Centred Perspective
Domestic Violence Risk Assessment
Safeguarding
Sibling Sexual Abuse